Practical FDA Strategies to Avoid Stunning Disaster

Replay and slides
immediately
available!
No one wants FDA disaster.

Yet it happens all the time.

Regulatory expert Rob Packard has seen brilliant medtech companies blow up for stupid – and easily avoidable – errors.

I hope you'll invest an hour to hear what he has to say about FDA submissions – especially De Novos that require clinical testing.

Rob will offer practical strategies to help you conserve cash, test smarter, and be better prepared for your all-important FDA submission.

Join us, and let's get you to market faster – and smarter!

SUITABLE FOR:
• Entrepreneurs
• Design teams
• QA/RA teams
• C-Suite

Bonus! Additional information on this topic, immediately available after your free registration.
---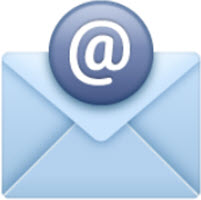 Who else should be on the call?
Click to invite your colleagues.
---
Presenter
Rob Packard Founder
Medical Device Academy
Moderator
Joe Hage
Leader of the
Medical Devices Group
About the Medical Devices Group
The Medical Devices Group brings the entire medical device ecosystem to you for free, and in one place. Our site MedicalDevicesGroup.net strives to be the world's most useful website serving the medical device industry. We promise you superlative response times for all medical device-related questions and invite you to meet our community at an upcoming 10x Medical Device Conference.
About the Medical Device Academy
Medical Device Academy
helps start-up device companies with three critical tasks: 1) learning design controls, 2) implementing quality systems, and 3) preparing FDA submissions. Medical Device Academy offers more than 100 training webinars, a turn-key quality system with almost 50 procedures, and hundreds of blog articles about quality and regulatory affairs.