Remote Patient Monitoring for Urology

Has Arrived and Will Change Everything




Replay and slides immediately available!
Poor urology.

While everyone was out making cool remote patient monitoring systems for vital signs, no one took care of urology.

Until now, of course.

Out of sheer frustration, urogynecologist Brent Laing invented CarePath, the first and only remote patient monitoring system for urology.
CarePath is portable. Patients void into the device and rinse it out. That's all they need do.

Patients: No more filling out voiding diaries by hand (inaccurately).

Physicians: You'll get far more data – objective, automatically – for more confident diagnoses.

Join us if you have anything to do with urology, if you're developing remote patient monitoring systems, or you'd be inspired by my friend, innovator Brent Laing.

SUITABLE FOR:
• Healthcare providers
• Payors
• Potential strategic partners
• Anyone interested in remote patient monitoring
---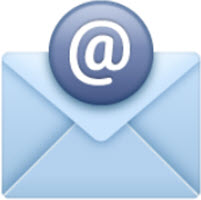 Who else should be on the call?

Click to invite your colleagues.
---
About the Medical Devices Group
The Medical Devices Group brings the entire medical device ecosystem to you for free, and in one place. Our site MedicalDevicesGroup.net strives to be the world's most useful website serving the medical device industry. We promise you superlative response times for all medical device-related questions and, for best service, give MDG Premium a look, only $29/month (though May 14; $39/month, thereafter).
About ClearTrac Technologies
ClearTrac Technologies developed and will soon market the first and only remote patient monitoring system for urology. With the raging coronavirus pandemic, the technology couldn't have arrived at a better time for urologists needing an alternative to in-person visits for diagnoses. It's CarePath® device has an embedded RFID chip and, using omnipresent cellular technology, automatically sends voiding data to the cloud each time the patient voids.